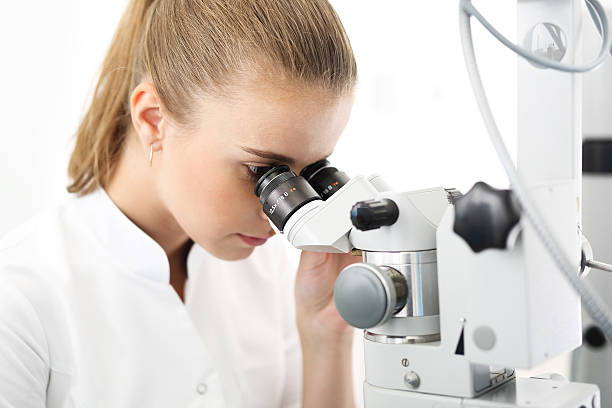 Our company was founded in 1992 by Oscar del Cid after he had a three years short career at IVAX Corporation managing Latin America Business. During the last 28 years we have done business in over 25 countries covering 6 Continents and today we have operations in America (Miami), Europe (Budapest, Hungary) and Africa (Cape Town, South Africa).
MIAMI, USA. We distribute Natural Health products specializing in Women's Health throughout the United States and Canada.
MEXICO CITY, MEXICO. In 2003 DNA MEXICO introduced in Mexico The Day After Pill and until 2013 sold about 30,000,000 units becoming on the largest distributors of the pill per capita in the world.
BUDAPEST, HUNGARY. We distribute Natural Health products specializing in Women's Health throughout Central and Eastern Europe as well as Russia.
CAPE TOWN, SOUTH AFRICA. We manufacture and distribute a comprehensive line of Homeopathic products with a wide range to treat health issues such as:
Immune Deficiency

Psoriasis

Shingles

Acne

Adrenal stability

Diabetic Foot

Etc.
Today the DNA GROUP is poised to make a great leap forward and continue a tradition of Growth, Quality and Service worldwide.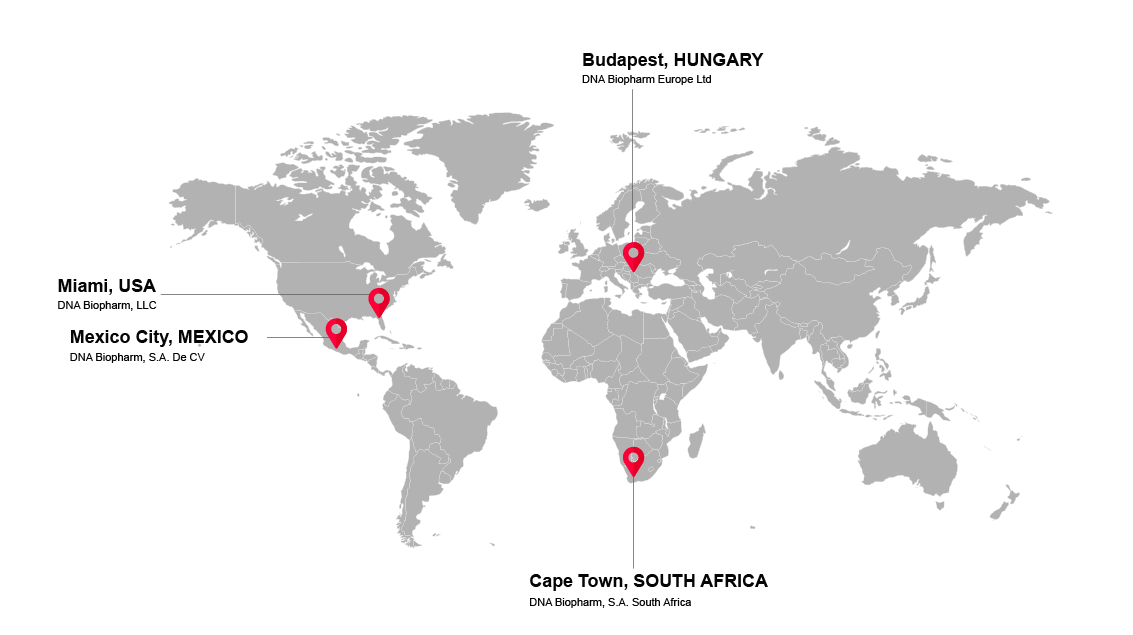 At DNA BIOPHARM, we love and believe in what we do. Our mission is to manufacture and distribute quality products that have a positive impact on people's lives by improving their health.
Now more than ever we realize that nature can not only nurture but alleviate and even cure many of our physical issues. By bringing these products to the hands of the public we can help our customers heal from within by improving their Immune System , allowing them to fight diseases like HIV , Cancerous Tumors and many others.
We also care deeply about the less fortunate among us and that is why for over 20 years we have partnered with AYUVI (www.ayuvi.org.gt) a non-profit organization that provides high-quality treatments to children with cancer in Guatemala without a fee for the families of the patients. With over 90% of the patients living in sometimes extreme poverty we feel fortunate to be a small part of the help these little angels receiving the care they deserve.
.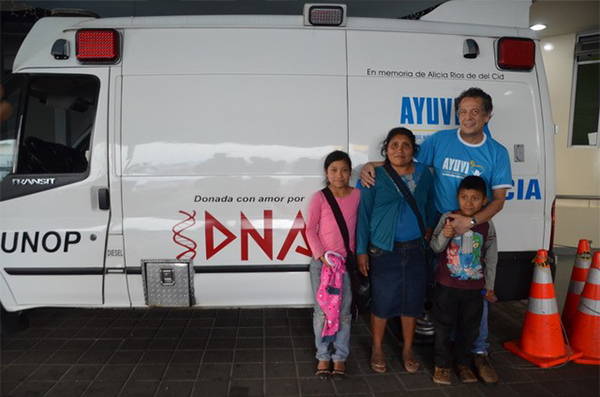 JOIN OUR MAILING LIST FOR SPECIAL OFFERS